Lesser Prairie-Chicken Back in Court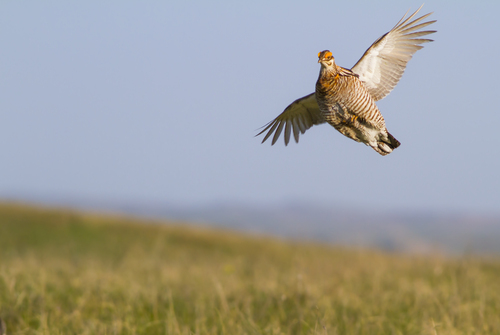 On October 25, 2022, the Center for Biological Diversity (CBD) sued the U.S. Fish and Wildlife Service (Service) over the agency's failure to timely finalize a proposed rule to list the lesser prairie-chicken (Tympanuchus pallidicinctus) (LEPC). CBD seeks an order from the court declaring the Service is in violation of the Endangered Species Act (ESA) by failing to timely list the LEPC and requiring the Service to publish one or more final rules by a date certain.
On June 1, 2021, and in response to a 2016 petition to list the LEPC, the Service proposed to list two distinct population segments (DPS) of the LEPC. The agency proposed to list the Southern DPS (including the Shinnery Oak Ecoregion in New Mexico and Texas) as endangered and the Northern DPS (including the Sand Sagebrush Ecoregion, Mixed Grass Ecoregion, and Short Grass/Conservation Reserve Program Ecoregion in Texas, Oklahoma, Colorado, and Kansas) as threatened with an ESA section 4(d) rule.
More than 400 comments were filed in connection with the proposed listing rule. The Biden Administration's Spring 2022 Unified Agenda had indicated a final rule was anticipated by June 2022.
Partner

Rebecca Hays Barho focuses her practice on natural resource law, with particular emphasis on the Endangered Species Act (ESA), the National Environmental Policy Act (NEPA), the Migratory Bird Treaty Act (MBTA), the Clean Water Act ...
Nossaman's Endangered Species Law & Policy blog focuses on news, events, and policies affecting endangered species issues in California and throughout the United States. Topics include listing and critical habitat decisions, conservation and recovery planning, inter-agency consultation, and related developments in law, policy, and science. We also inform readers about regulatory and legislative developments, as well as key court decisions.
Stay Connected

RSS Feed
Categories
Archives
View All Nossaman Blogs