The Chicken Saga Continues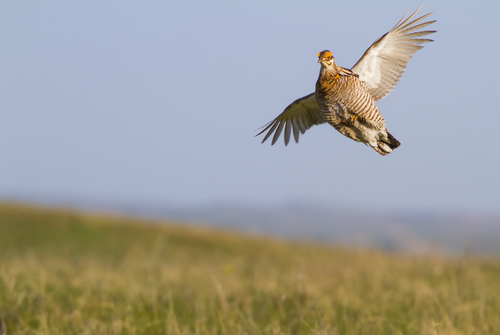 The U.S. Fish and Wildlife Service (USFWS) has announced the next chapter in the lesser prairie chicken's (Tympanuchus pallidicinctus) (LEPC) tumultuous listing history. On May 26, 2021 the USFWS announced that it will propose a rule to establish a Northern distinct population segment (DPS) and a Southern DPS of the LEPC. USFWS has proposed to list the Southern DPS – consisting of portions of New Mexico and Texas – as endangered. If finalized, the ESA take prohibition would apply across the Southern DPS without exception. The USFWS proposes to list the Northern DPS -- consisting of the LEPC ecoregions in Texas, Oklahoma, Colorado, and Kansas -- as threatened and has included a proposed 4(d) rule regulating take of LEPC. The proposed 4(d) rule broadly applies the Endangered Species Act's (ESA) take prohibition to the Northern DPS with limited exceptions. The exceptions to the take prohibition included in the 4(d) rule include activities undertaken in connection with a permit under ESA section 10, take associated with routine agricultural practices, activities in direct support of cultivated agriculture, and implementation of prescribed fire for the purposes of grassland management.
This proposed rule comes as a result of a settlement agreement arising out of a lawsuit by environmental groups (ENGOs) that had challenged the USFWS's failure to make a timely finding on the ENGOs' 2016 petition to list the LEPC. The LEPC had previously been listed as a threatened species in 2014, but the listing was invalidated by the U.S. District Court for the Western District of Texas in 2015.
Once published in the Federal Register, a 60-day comment period will begin. The USFWS also announced that it will be holding two virtual public information sessions and hearings on the proposed listing during the public comment period, at which it will accept public comments.
Partner

Brooke Marcus is a natural resources lawyer focused on assisting the renewable energy sector with maintaining compliance with environmental laws. She is go-to counsel for matters involving the Endangered Species Act (ESA), the ...

Partner

Rebecca Hays Barho focuses her practice on natural resource law, with particular emphasis on the Endangered Species Act (ESA), the National Environmental Policy Act (NEPA), the Migratory Bird Treaty Act (MBTA), the Clean Water Act ...
Nossaman's Endangered Species Law & Policy blog focuses on news, events, and policies affecting endangered species issues in California and throughout the United States. Topics include listing and critical habitat decisions, conservation and recovery planning, inter-agency consultation, and related developments in law, policy, and science. We also inform readers about regulatory and legislative developments, as well as key court decisions.
Stay Connected

RSS Feed
Categories
Archives
View All Nossaman Blogs