Fish and Wildlife Service Publishes Hotly Anticipated Northern Long-Eared Bat Proposal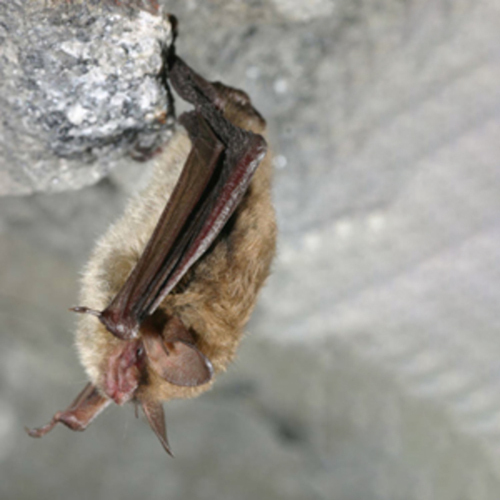 The U.S. Fish and Wildlife Service (Service) has announced its proposal to list the northern long-eared bat (Myotis septentrionalis) (NLEB) as endangered under the Endangered Species Act (ESA) (Proposed Rule). While Service policy indicates the agency should identify in a listing rule activities that would or would not result in a violation of the "take" prohibition set forth in section 9 of the ESA, the Service indicates in the Proposed Rule that it is unable to identify specific activities what would not violate the take prohibition. The Service points to the need for site-specific conservation measures for activities that could directly or indirectly affect the species.
NLEB are known to occur within 37 states, the District of Columbia, and eight Canadian provinces. Given this broad range, a final listing has potential implications for any tree-clearing in forested areas within the species' range.
The Service originally listed the NLEB as threatened in 2015, primarily due to population-level impacts caused by white nose syndrome (WNS). The Service finalized a 4(d) rule for the NLEB in 2016 that focused on protecting certain habitat features in WNS stricken areas. Environmental groups challenged the 2015 listing and 4(d) rule, and the United States District Court for the District of Columbia remanded the listing rule back to the Service in 2020. In 2021, the court ordered the Service to publish its new finding within 18-months of completing a species status assessment (SSA) for the NLEB. The NLEB retained its status as a threatened species while the Service undertook a fresh review. The agency reportedly completed its SSA in May 2021, which means a final listing is due in November 2022.
The Service will be accepting comments until May 23, 2022.
Partner

Brooke Marcus is a natural resources lawyer focused on assisting the renewable energy sector with maintaining compliance with environmental laws. She is go-to counsel for matters involving the Endangered Species Act (ESA), the ...

Partner

Rebecca Hays Barho focuses her practice on natural resource law, with particular emphasis on the Endangered Species Act (ESA), the National Environmental Policy Act (NEPA), the Migratory Bird Treaty Act (MBTA), the Clean Water Act ...
Nossaman's Endangered Species Law & Policy blog focuses on news, events, and policies affecting endangered species issues in California and throughout the United States. Topics include listing and critical habitat decisions, conservation and recovery planning, inter-agency consultation, and related developments in law, policy, and science. We also inform readers about regulatory and legislative developments, as well as key court decisions.
Stay Connected

RSS Feed
Categories
Archives
View All Nossaman Blogs