The U.S. Fish and Wildlife Service Shows Its Texas Mussel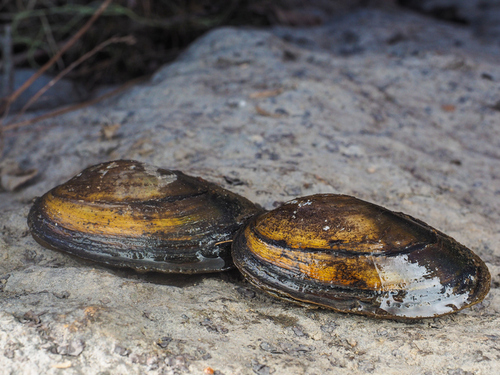 Today, the U.S. Fish and Wildlife Service ("Service") published in the Federal Register a proposal to list six Central Texas mussel species under the Endangered Species Act ("ESA"), to issue an ESA section 4(d) rule for one of the species, and to designate critical habitat ("Proposed Rule"). Specifically, the Service has proposed to list the Guadalupe fatmucket (Lampsilis bergmanni), Texas fatmucket (Lampsilis bracteata), Guadalupe orb (Cyclonaias necki), Texas pimpleback (Cyclonaias (=Quadrula) petrina), and false spike (Fusconaia (=Quincuncina) mitchelli) as endangered, and to list the Texas fawnsfoot (Truncilla macrodon) as threatened.
The Proposed Rule includes a proposed 4(d) rule for the Texas fawnsfoot, which exempts from the take prohibition incidental take occurring from certain channel restoration, bioengineering, and soil and water conservation activities. The Service also proposes to designate approximately 1,944 river miles as critical habitat for the six mussel species.
The Proposed Rule potentially affects waterways in more than sixty counties in central Texas. These six mussel species have been identified in the Service's listing workplan for several years as a result of petitions to list the species submitted in 2007 and 2008. The Service's determination focuses heavily on water quality and water quantity degradation and an expectation that water quality and quantity will continue to degrade due to climate change. The Service is accepting comments on the Proposed Rule through October 25, 2021.
Partner

Brooke Marcus is a natural resources lawyer focused on assisting the renewable energy sector with maintaining compliance with environmental laws. She is go-to counsel for matters involving the Endangered Species Act (ESA), the ...

Partner

Rebecca Hays Barho focuses her practice on natural resource law, with particular emphasis on the Endangered Species Act (ESA), the National Environmental Policy Act (NEPA), the Migratory Bird Treaty Act (MBTA), the Clean Water Act ...
Nossaman's Endangered Species Law & Policy blog focuses on news, events, and policies affecting endangered species issues in California and throughout the United States. Topics include listing and critical habitat decisions, conservation and recovery planning, inter-agency consultation, and related developments in law, policy, and science. We also inform readers about regulatory and legislative developments, as well as key court decisions.
Stay Connected

RSS Feed
Categories
Archives
View All Nossaman Blogs