Service Lists Bracted Twistflower as Threatened Species and Designates Critical Habitat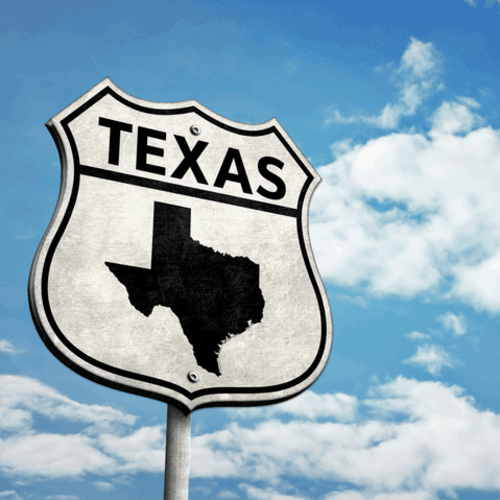 On April 11, 2023, the U.S. Fish and Wildlife Service (Service) issued a final rule listing the bracted twistflower (Streptanthus bracteatus), a wildflower native to Texas, as threatened with a rule issued under section 4(d) of the Endangered Species Act (ESA). The Service also finalized a critical habitat designation for the species spanning approximately 1,596 acres in the Texas counties of Uvalde, Medina, Bexar, and Travis. The critical habitat designation consists of almost entirely public land, with the exception of approximately 63 acres of privately owned land (however, of that number, 40 acres are subject to a conservation easement held by the City of San Antonio).
The bracted twistflower is a herbaceous, annual plant in the mustard family that is only found along the southeastern edge of the Edwards Plateau in central Texas. The species, which commonly occurs near or under tree canopies, is distinguishable by its small, modified leaf, called a bract, located at the base of its flower stems.
In the final rule, the Service identifies loss of habitat due to urban and residential land development as one of the primary threats driving the species' decline. The bracted twistflower largely occurs in an area known as the Interstate 35 corridor, which is one of the fastest-growing urban complexes in the United States. Other significant factors identified by the Service as contributing to the bracted twistflower's decline include: increases in woody plant cover, causing lower sunlight intensity; excessive herbivory by white-tailed deer and introduced ungulates; and recreational activities (such as hiking and mountain biking). Additionally, the bracted twistflower is currently only found in small, isolated populations, which limits the species' overall genetic diversity.
The Federal Register notice states that the final rule will become effective on May 11, 2023. The Federal Register notice and supporting documents are available at regulations.gov, under Docket Number FWS-R2-ES-2021-0013.
Associate

Samantha Murray assists clients on a full range of environmental law matters. Her practice spans litigation, regulatory law, due diligence and compliance; she regularly deals with legal issues arising under federal and state laws ...
Nossaman's Endangered Species Law & Policy blog focuses on news, events, and policies affecting endangered species issues in California and throughout the United States. Topics include listing and critical habitat decisions, conservation and recovery planning, inter-agency consultation, and related developments in law, policy, and science. We also inform readers about regulatory and legislative developments, as well as key court decisions.
Stay Connected

RSS Feed
Categories
Archives
View All Nossaman Blogs