Department of the Interior Takes Steps Toward Reversal of Position on Migratory Birds Protections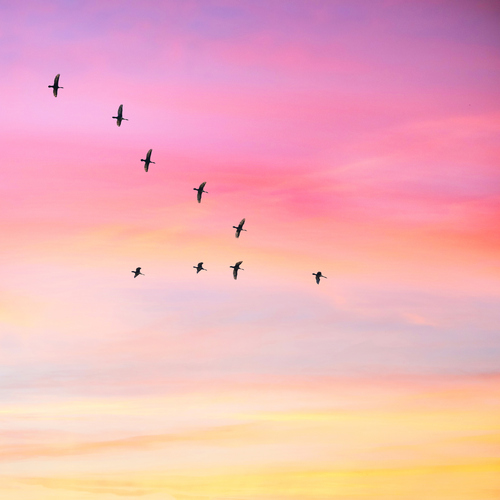 Recently, the Department of the Interior released a pre-publication version of a Federal Register notice delaying the effective date of the Migratory Bird Treaty Act (MBTA) take definitional rule to March 8, 2021, and opening a 20-day public comment period, which will close March 1, 2021. The MBTA was enacted in 1918 to implement an international convention for the protection of migratory birds in response to declines in populations of a number of species of birds resulting from widespread hunting and poaching. The take definitional rule states in full:
"The prohibitions of the Migratory Bird Treaty Act (16 U.S.C. 703) that make it unlawful at any time, by any means or in any manner, to pursue, hunt, take, capture, or kill migratory birds, or attempt to engage in any of those actions, apply only to actions directed at migratory birds, their nests, or their eggs. Injury to or mortality of migratory birds that results from, but is not the purpose of, an action (i.e., incidental taking or killing) is not prohibited by the Migratory Bird Treaty Act."
The Federal Register notice invites comments on issues of fact, law, and policy raised by the MBTA rule, as well comments regarding whether the rule should be amended, rescinded, delayed pending further review, or allowed to go into effect. The Fish and Wildlife Service indicates it will also consider any petitions to reconsider the rule. The MBTA has been the subject of competing interpretations by those who would interpret narrowly to prohibit only purposeful harm to covered bird species and those who would interpret broadly to prohibit purposeful and non-purposeful harm to covered bird species (imposing a strict liability regime).
Parallel with this rulemaking effort, the Department of the Interior, through the Department of Justice, recently filed a motion with the United States Court of Appeals for the Second Circuit seeking a stay of its appeal of a district court decision setting aside a legal opinion issued by the Solicitor of the Department of the Interior interpreting the scope of take under the MBTA. These actions appear to portend a shift in policy under the Biden Administration, though the magnitude of that shift remains to be seen.
Partner

Paul Weiland is Assistant Managing Partner and a member of the Environment & Land Use Group. He has represented clients – including public agencies, publicly regulated utilities, corporations, trade associations and ...
Nossaman's Endangered Species Law & Policy blog focuses on news, events, and policies affecting endangered species issues in California and throughout the United States. Topics include listing and critical habitat decisions, conservation and recovery planning, inter-agency consultation, and related developments in law, policy, and science. We also inform readers about regulatory and legislative developments, as well as key court decisions.
Stay Connected

RSS Feed
Categories
Archives
View All Nossaman Blogs