WOTUS No More: EPA and Corps Revert to Pre-2015 Framework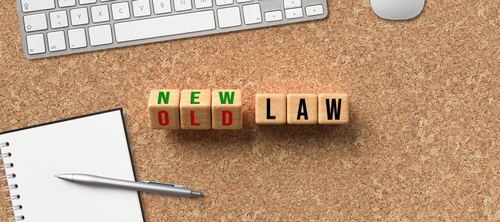 On September 3, 2021, the Environmental Protection Agency (EPA) and U.S. Army Corps of Engineers (Corps) announced the agencies will abandon the definition of Waters of the United States (WOTUS) set forth in the April 21, 2020 Navigable Waters Protection Rule (NWPR) and will instead rely on the pre-2015 regulatory framework. The agencies' announcement comes on the heels of a decision from the U.S. District Court for the District of Arizona vacating the NWPR.
The EPA and Corps also indicated the agencies will continue to move forward with the anticipated rulemakings announced in June 2021, including formal repeal of the NWPR and issuance of a new regulation defining WOTUS.
The agencies did not provide clarity on how they will handle pending requests for approved or preliminary jurisdictional determinations that were submitted prior to the district court's decision.
Stay tuned to Endangered Species Law & Policy for additional updates as we continue to monitor WOTUS developments.
Partner

Rebecca Hays Barho focuses her practice on natural resource law, with particular emphasis on the Endangered Species Act (ESA), the National Environmental Policy Act (NEPA), the Migratory Bird Treaty Act (MBTA), the Clean Water Act ...
Nossaman's Endangered Species Law & Policy blog focuses on news, events, and policies affecting endangered species issues in California and throughout the United States. Topics include listing and critical habitat decisions, conservation and recovery planning, inter-agency consultation, and related developments in law, policy, and science. We also inform readers about regulatory and legislative developments, as well as key court decisions.
Stay Connected

RSS Feed
Categories
Archives
View All Nossaman Blogs