WEBINAR: Linear Infrastructure Redux: Adapting Your Projects to Meet the New Regulatory Climate
Posted in
Climate Change
,
Continuing Education
,
Endangered Species Act
,
Event
,
Listing
,
Litigation
,
Migratory Bird
,
NEPA
,
project
,
Regulatory Reform
,
Water Issues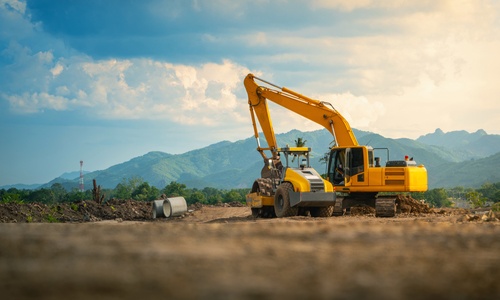 Linear infrastructure projects, including oil and gas pipelines, electric transmission lines and transportation, have faced a number of regulatory challenges over the last year. Some of these challenges stem from changes in regulatory schemes, adverse court holdings or drastically shifting policy initiatives. Others result from the uncertainty inherent in pending listing decisions under the Endangered Species Act, updates to the Nationwide Permitting Program under the Clean Water Act, the ever-changing definition of Waters of the United States and the Biden administration's "30 by 30" initiative.
Please join us for a complimentary Environment & Land Use webinar on June 15, 2021, from 11:00 a.m. – 12:30 p.m. PT, to discuss potential paths allowing energy providers to move forward and reduce the risk of project delay or cancellation. For those of you who viewed our July 30, 2020 webinar on this topic, we covered a number of regulatory, policy and judicial developments that continue to evolve in 2021. Building on that discussion, we will examine new developments significantly impacting linear infrastructure and provide insight into how companies can manage risk in this uncertain regulatory climate.
Topics to be covered include:
The latest status of regulations governing implementation of the Endangered Species Act, the National Environmental Policy Act and related litigation;
Developments addressing the scope of the Migratory Bird Treaty Act's criminal liability;
Impacts of recent court rulings on the construction of oil and gas pipelines and other linear projects;
The status of the litigation definition of Waters of the United States and potential repercussions from litigation challenging the rule;
Changes to the 2021 Nationwide Permits and what they mean for ongoing litigation on NWP 12;
Rescission of multiple rules aimed at clarifying agency procedures for issuing guidance documents; and
Impacts on linear development stemming from revocation of Trump administration executive orders relating to environmental streamlining and Biden administration executive orders focused on linear projects, environmental justice and climate change.
We will also devote time for a substantive Q&A session following the presentation, and invite you to submit your questions while registering or during the webinar.
Please click here to register.

If you are unable to attend the live webinar on June 15th, you can register now to receive a link to the on-demand recording once the live broadcast has concluded.
Nossaman LLP is an approved MCLE provider and certifies that this activity is approved for 1.5 hours of general credit for California. An application for Texas MCLE accreditation of this program is pending.
Questions? Please contact Jessica Ku at jku@nossaman.com.
Partner

Brooke Marcus is a natural resources lawyer focused on assisting the renewable energy sector with maintaining compliance with environmental laws. She is go-to counsel for matters involving the Endangered Species Act (ESA), the ...

Partner

Rebecca Hays Barho focuses her practice on natural resource law, with particular emphasis on the Endangered Species Act (ESA), the National Environmental Policy Act (NEPA), the Migratory Bird Treaty Act (MBTA), the Clean Water Act ...
Nossaman's Endangered Species Law & Policy blog focuses on news, events, and policies affecting endangered species issues in California and throughout the United States. Topics include listing and critical habitat decisions, conservation and recovery planning, inter-agency consultation, and related developments in law, policy, and science. We also inform readers about regulatory and legislative developments, as well as key court decisions.
Stay Connected

RSS Feed
Categories
Archives
View All Nossaman Blogs