WEBINAR: Charting a Course for Offshore Wind Energy in California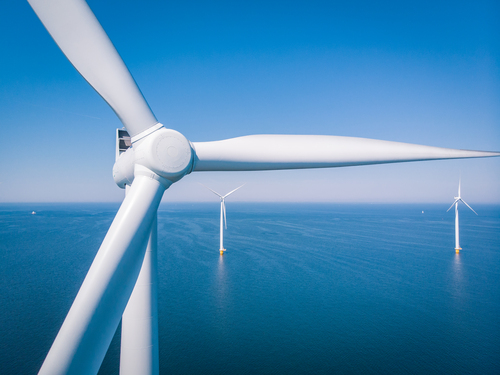 Please join us on May 6, 2021 from 11:00 a.m. to 12:30 p.m. PT as Nossaman's Coastal Development and Environment & Land Use Groups present "Charting a Course for Offshore Wind Energy in California" to discuss current proposals and pending regulations concerning offshore wind development along the California coast.

We will be participating on a top tier panel of coastal specialists which will also include: Kate Huckelbridge, Deputy Director of Energy, Ocean Resources & Federal Consistency, CA Coastal Commission; Jennifer Lucchesi, Executive Officer, State Lands Commission; Matt Marshall, Executive Director, Redwood Coast Energy Authority; and Chris Potter, Conservation and Mitigation Banking, Marine Region, California Department of Fish and Wildlife.
This is a must-attend program for project developers, manufacturers, utilities and other constituencies seeking insight into the future path for offshore wind energy in California. Our panel will discuss:
A brief history of California offshore wind proposals and development to date;
The role of the California Coastal Commission in reviewing aspects of offshore wind development in federal & state waters;
Offshore wind applications in state waters, including the CEQA process and Environmental Impact Report preparation;
The role of the Bureau of Ocean Energy Management (BOEM) and the intergovernmental task force in project development; and
The status of current projects proposed along the California coast.
Our panel will also devote time for a substantive Q&A session following the presentation, so we invite you to submit your questions while registering or during the webinar.
Please click here to register for the webinar.
Nossaman LLP is an approved State Bar of California MCLE provider and certifies that this activity is approved for 1.5 hours of general credit.
Questions? Please contact Jessica Ku at jku@nossaman.com.
We look forward to seeing you on Thursday!
Partner

Ed Roggenkamp is a seasoned litigator focused on resolving complex environmental matters. Ed uses his skills as a former professional actor and teacher to help his clients win environmental cases, by explaining complex technical ...
Nossaman's Endangered Species Law & Policy blog focuses on news, events, and policies affecting endangered species issues in California and throughout the United States. Topics include listing and critical habitat decisions, conservation and recovery planning, inter-agency consultation, and related developments in law, policy, and science. We also inform readers about regulatory and legislative developments, as well as key court decisions.
Stay Connected

RSS Feed
Categories
Archives
View All Nossaman Blogs