USFWS Proposes to Codify Trump Administration Position on MBTA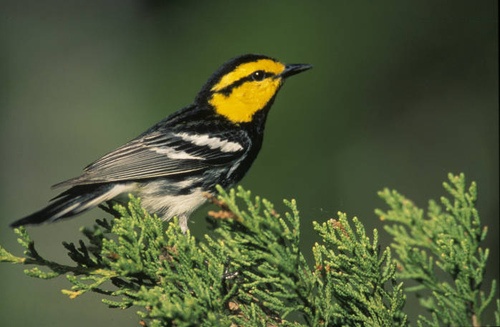 Today, the U.S. Fish and Wildlife Service (USFWS) released a pre-publication version of its long-awaited update to regulations governing Migratory Bird Treaty Act (MBTA) implementation (Proposed Regulations). Significantly, the Proposed Regulations explicitly state that unintentional, non-purposeful, or "incidental" take of migratory birds is not prohibited by the MBTA's "take" prohibition. USFWS has also published a pre-publication version of a notice of intent (NOI) to prepare an environmental impact statement pursuant to the National Environmental Policy Act.
The issue of whether the MBTA, which is a strict liability statute, prohibits incidental "take" of migratory birds has been the subject of multiple lawsuits over the years. Federal Circuit Courts are split on whether unintentional "take" is, in fact, prohibited. On January 10, 2017, in the final days of the Obama Administration, the Department of the Interior (DOI) Solicitor issued Opinion M-37041, which expressed DOI's view that unintentional take was prohibited. Less than a month after Opinion M-37041 was issued, the Acting Secretary of the Interior of the newly minted Trump Administration issued a memorandum temporarily suspending Opinion M-37041. On December 22, 2017, the DOI Solicitor issued Opinion M-37050, which expressed DOI's view that only purposeful take of migratory birds was prohibited by the MBTA. M-Opinion 37050 currently is the subject of two separate lawsuits in the Southern District of New York. The proposed regulations largely seek to codify the Trump Administration's Opinion M-37050.
USFWS has provided a 45-day public comment period on the Proposed Regulations and the NOI.
Partner

Brooke Marcus is a natural resources lawyer focused on assisting the renewable energy sector with maintaining compliance with environmental laws. She is go-to counsel for matters involving the Endangered Species Act (ESA), the ...

Partner

Rebecca Hays Barho focuses her practice on natural resource law, with particular emphasis on the Endangered Species Act (ESA), the National Environmental Policy Act (NEPA), the Migratory Bird Treaty Act (MBTA), the Clean Water Act ...
Nossaman's Endangered Species Law & Policy blog focuses on news, events, and policies affecting endangered species issues in California and throughout the United States. Topics include listing and critical habitat decisions, conservation and recovery planning, inter-agency consultation, and related developments in law, policy, and science. We also inform readers about regulatory and legislative developments, as well as key court decisions.
Stay Connected

RSS Feed
Categories
Archives
View All Nossaman Blogs