Trump Executive Order: Environmental Streamlining or Political Quagmire?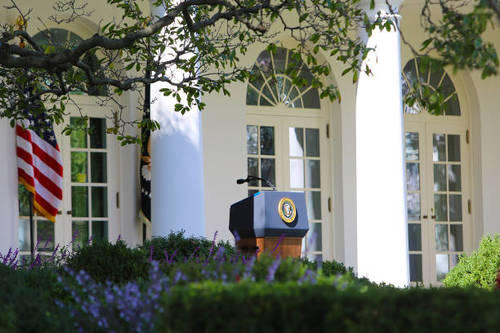 On June 4, 2020, President Trump signed an executive order to provide federal agencies the foundation to speed up environmental permitting in the wake of COVID-19. While the move was lauded by many, others view the executive order as an impermissible use of executive power to circumvent environmental protections. The Center for Biological Diversity has already announced its plans to pursue litigation challenging the EO, alleging violations of the Endangered Species Act.
Executive Order 13927, "Accelerating the Nation's Economic Recovery from the COVID-19 Emergency by Expediting Infrastructure Investments and Other Activities," (EO) was issued pursuant to the National Emergencies Act and directs agencies to use existing authority to speed up environmental review processes to alleviate the economic emergency caused by COVID-19.
For an overview of the EO, as well as a brief discussion of potentially relevant underlying authority for expeditious environmental review, please access our full eAlert here.
This eAlert covers:
What Activities are Targeted by the EO?
What Does the EO Direct Federal Agencies to Do?
Review Under the National Environmental Policy Act (NEPA)
Review Under the Endangered Species Act (ESA)
Review Under the Clean Water Act (CWA) and Other Statutes Under Corps Jurisdiction
Expeditious Processing of Approvals Relating to Transportation Infrastructure Projects
Civil Works Projects Within the Purview of the Corps
Delivery of Infrastructure Projects on Federal Lands
What Does This Mean for Your Projects?
Partner

Rebecca Hays Barho focuses her practice on natural resource law, with particular emphasis on the Endangered Species Act (ESA), the National Environmental Policy Act (NEPA), the Migratory Bird Treaty Act (MBTA), the Clean Water Act ...

Partner

Brooke Marcus is a natural resources lawyer focused on assisting the renewable energy sector with maintaining compliance with environmental laws. She is go-to counsel for matters involving the Endangered Species Act (ESA), the ...
Nossaman's Endangered Species Law & Policy blog focuses on news, events, and policies affecting endangered species issues in California and throughout the United States. Topics include listing and critical habitat decisions, conservation and recovery planning, inter-agency consultation, and related developments in law, policy, and science. We also inform readers about regulatory and legislative developments, as well as key court decisions.
Stay Connected

RSS Feed
Categories
Archives
View All Nossaman Blogs