This CLE is For the Birds!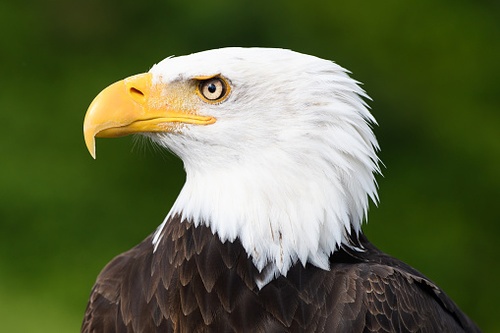 Please join Brooke Wahlberg and Steve Quarles as they co-chair CLE International's 3rd Annual MBTA & BGEPA Conference, happening on December 9-10, 2019, in Denver, CO.
Named as both an "Energy & Environmental Trailblazer" by the National Law Journal, and a "Legend of Environmental Law" by the D.C. Bar Association, Steve is a veteran attorney who focuses his practice on addressing issues concerning federal wildlife laws (Endangered Species Act (ESA), Migratory Bird Treaty Act (MBTA) and Bald and Golden Eagle Protection Act (BGEPA)), federal lands and resources (including mineral, forestry, land exchange, siting and access law), and water pollution (including matters involving nonpoint source controls, impaired waters and total maximum daily loads, and wetlands regulation). Selected as an "Environmental Rising Star" by Law360, Brooke counsels some of the nation's largest electric generation and transmission companies, wind energy companies, pipeline companies, real estate developers, governmental entities, species conservation bankers, investment companies, and mining companies on policy-level and project-specific issues arising under ESA, BGEPA, MBTA, CWA, and NEPA.
The theme of this year's conference, "Beyond the ESA: The Next Generation of Wildlife Regulation," will explore the complexities of federal wildlife regulation and the laws to protect migratory birds and eagles under the Migratory Bird Treaty Act (MBTA) and the Bald and Golden Eagle Protection Act (BGEPA). Learn from a diverse faculty of industry leaders, environmental advocates, and leading practitioners. Hear important updates and in-depth presentations on:
Permitting Process
Wind Industry Panel
Permitting in Other Industries
Collision Risk Modeling and Post-Construction Monitoring
Advances in Conservation Measures
Eagles on the East and West Coasts
Trump's Energy First Policy
Tribal Sovereignty and Eagle Protection
National Environmental Policy Act (NEPA) Updates
MBTA Review
BGEPA Litigation
Nest Permitting
… and more!
Don't miss this chance to join your colleagues and an outstanding group of nationally recognized experts representing all points of view in the field. If you have any involvement with the federal wildlife laws on avian species, this is a conference you don't want to miss! Conference attendance qualifies participants for up to 12 hours of MCLE Credit, including one hour of Ethics. CLE International is an approved provider in all states having mandatory accreditation requirements. Please click here for additional information and to register.
Partner

Brooke Marcus is a natural resources lawyer focused on assisting the renewable energy sector with maintaining compliance with environmental laws. She is go-to counsel for matters involving the Endangered Species Act (ESA), the ...
Nossaman's Endangered Species Law & Policy blog focuses on news, events, and policies affecting endangered species issues in California and throughout the United States. Topics include listing and critical habitat decisions, conservation and recovery planning, inter-agency consultation, and related developments in law, policy, and science. We also inform readers about regulatory and legislative developments, as well as key court decisions.
Stay Connected

RSS Feed
Categories
Archives
View All Nossaman Blogs