Smelt Get a Review, But No Change In Status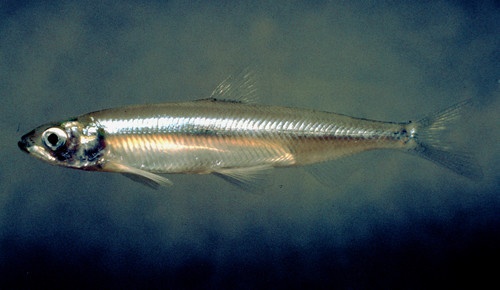 On November 16, 2020, the U.S. Fish and Wildlife Service ("USFWS") published its annual review of species that are candidates for listing as either threatened or endangered species, its findings on resubmitted petitions for listing actions, and its annual description of progress on pending listing actions. Among those pending listing actions are two petitions that are highly relevant for water agencies and water users in California – a petition to reclassify the delta smelt (Hypomesus transpacificus) and the pending listing of the longfin smelt (Spirinchus thaleichthys).
The delta smelt, a very small fish endemic to the Suisun Bay, and upstream through the Delta in Contra Costa, Sacramento, San Joaquin, Solano, and Yolo Counties in California, is currently listed as threatened under the Endangered Species Act ("ESA"). Because it was listed as threatened prior to the USFWS' September 2019 final rule requiring species-specific rules regarding take of threatened species to be adopted, the delta smelt is entitled to the same protections as an endangered species. USFWS notes the decreases in the delta smelt's abundance between 2001 and 2019, and indicates that the primary threats to the smelt are entrainments from federal and state water projects, as well as changes in salinity and water clarity caused by those same water projects. However, because the delta smelt is already protected in the same way that it would be if it were listed as endangered, USFWS concludes that reclassification of the species is warranted, but precluded by higher priority listing decisions.
Longfin smelt, another small fish with a population in the San Francisco Bay-Delta that extends into several reaches of the Sacramento River, San Joaquin River, and several South Bay tributaries, is the subject of a petition to list that has been pending since April 2012. The fish, which exhibits both pelagic (open water) and anadromous (migrates up rivers from the sea to spawn) characteristics, has declined in its San Francisco Bay-Delta population since the 1980s. Importantly, the petition to list seeks only to list the distinct population of longfin smelt that resides in the San Francisco Bay-Delta. USFWS notes that some of the same phenomena that negatively impact delta smelt populations also negatively impact longfin smelt populations, but also notes that the longfin smelt is protected at the state level under the California Endangered Species Act. Because the species is state-listed, and because several state-level actions are expected to reduce threats to the longfin smelt in the near future, the USFWS concludes that its listing is warranted but precluded by higher priority listing decisions.
These findings indicate that it is likely that the delta smelt will remain listed as threatened under the ESA for at least the next year, and that it is unlikely that the longfin smelt will be listed under the ESA in the next year.
Associate

Stephanie Clark is a member of Nossaman's Environment & Land Use Group. She advises clients on a variety of land use and environmental matters, including matters dealing with the California Environmental Quality Act, Endangered ...
Nossaman's Endangered Species Law & Policy blog focuses on news, events, and policies affecting endangered species issues in California and throughout the United States. Topics include listing and critical habitat decisions, conservation and recovery planning, inter-agency consultation, and related developments in law, policy, and science. We also inform readers about regulatory and legislative developments, as well as key court decisions.
Stay Connected

RSS Feed
Categories
Archives
View All Nossaman Blogs