Fish and Wildlife Service Lists 23 Oahu Species and Designates Over 40,000 Acres as Critical Habitat
On September 17, 2012, the U.S. Fish and Wildlife Service announced (pdf) that it had issued a final rule listing 23 species native to the Hawaiian island of Oahu as threatened or endangered under the Endangered Species Act. The species include 20 plants and three damselflies. The rule follows a legal settlement with the Center for Biological Diversity that required the agency to make determinations with respect to 757 species, including 17 of the 23 Oahu species granted protection. At the same time it issued the listing determinations, the Service designated 42,804 acres (or approximately 67 square miles) of critical habitat for 124 species. Nearly 93% of the designated habitat has previously been identified as necessary to the conservation of the newly listed species.
According to the Fish and Wildlife Service all of the listed species are threatened by habitat destruction and alteration. The Crimson Hawaiian damselfly, pictured below, is one of the species listed, and like a butterfly also goes through metamorphosis.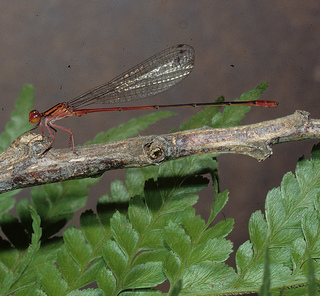 Associate

Katrina (Diaz) Wu is an eminent domain and real estate litigation attorney focusing primarily on eminent domain, inverse condemnation, tort, regulatory takings, and real estate and business valuation matters. Katrina also ...
Nossaman's Endangered Species Law & Policy blog focuses on news, events, and policies affecting endangered species issues in California and throughout the United States. Topics include listing and critical habitat decisions, conservation and recovery planning, inter-agency consultation, and related developments in law, policy, and science. We also inform readers about regulatory and legislative developments, as well as key court decisions.
Stay Connected

RSS Feed
Categories
Archives
View All Nossaman Blogs