Fish and Game Commission to Consider Protections for Southern California Steelhead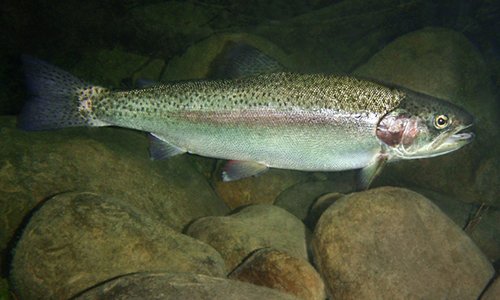 In July 2021, CalTrout submitted a petition to the California Fish and Game Commission (Commission) to list a population of the fish Oncorhynchus mykiss, referred to as the Southern California Steelhead or Southern Steelhead, as an endangered species under the California Endangered Species Act (CESA). The population extends from the Santa Maria River system on the central coast of California to the border with Mexico.
The California Department of Fish and Wildlife (Department) conducted an initial evaluation of the petition and is recommending to the Commission that listing of the population under CESA may be warranted. The Commission could make a determination whether listing may be warranted at its February 2022 meeting.
If the Commission finds listing may be warranted, the Southern California Steelhead will be afforded the same protections as listed species, including the prohibition on take, while the Department conducts its 12-month status review of the population.
Nossaman partners Mary Lynn Coffee and Lori Anne Dolqueist explore the potential implications of the listing in this podcast.
Partner

Paul Weiland is Assistant Managing Partner and a member of the Environment & Land Use Group. He has represented clients – including public agencies, publicly regulated utilities, corporations, trade associations and ...
Nossaman's Endangered Species Law & Policy blog focuses on news, events, and policies affecting endangered species issues in California and throughout the United States. Topics include listing and critical habitat decisions, conservation and recovery planning, inter-agency consultation, and related developments in law, policy, and science. We also inform readers about regulatory and legislative developments, as well as key court decisions.
Stay Connected

RSS Feed
Categories
Archives
View All Nossaman Blogs