Court Reignites Migratory Bird Treaty Act Question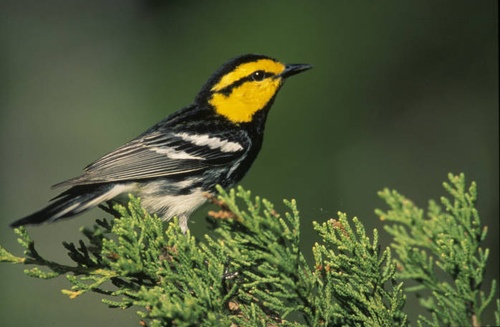 On August 11, 2020, a federal district court in New York ruled that the unintentional or incidental "take" of migratory birds is a crime under the Migratory Bird Treaty Act ("MBTA"), vacating a Department of the Interior Solicitor's Opinion (M-37050, referred to as an M-Opinion), which had determined that the MBTA does not apply to incidental take.
The now-vacated M-Opinion, issued by the Trump Administration in December 2017, had withdrawn and replaced an earlier M-Opinion issued in the last days of the Obama Administration (Opinion M-37041), which had interpreted the MBTA consistent with the district court's recent ruling. The Department of the Interior began enforcing the MBTA against incidental take of migratory birds in the 1970s, which resulted in criminal convictions and multi-million dollar settlements across several industries. However, courts in different parts of the country have differed on whether the MBTA applies to incidental take. Both M-Opinions were attempts to promote a uniform interpretation of the Act.
The district court's ruling vacating the Trump Administration's M-Opinion will likely be appealed. Earlier this year, the Department of Interior proposed a rule codifying the now invalidated M-Opinion and recently concluded the public comment period on a Draft Environmental Impact Statement for the proposed rule. It is unclear how the district court's ruling will affect a pending proposal.
Partner

Brooke Marcus is a natural resources lawyer focused on assisting the renewable energy sector with maintaining compliance with environmental laws. She is go-to counsel for matters involving the Endangered Species Act (ESA), the ...

Partner

Rebecca Hays Barho focuses her practice on natural resource law, with particular emphasis on the Endangered Species Act (ESA), the National Environmental Policy Act (NEPA), the Migratory Bird Treaty Act (MBTA), the Clean Water Act ...

Partner

Svend Brandt-Erichsen focuses his practice on the development and ongoing operation of energy and natural resource projects. He advises companies on permitting, compliance, regulatory development and other issues arising ...
Nossaman's Endangered Species Law & Policy blog focuses on news, events, and policies affecting endangered species issues in California and throughout the United States. Topics include listing and critical habitat decisions, conservation and recovery planning, inter-agency consultation, and related developments in law, policy, and science. We also inform readers about regulatory and legislative developments, as well as key court decisions.
Stay Connected

RSS Feed
Categories
Archives
View All Nossaman Blogs