California Fish and Game Commission Defers Decision on Joshua Tree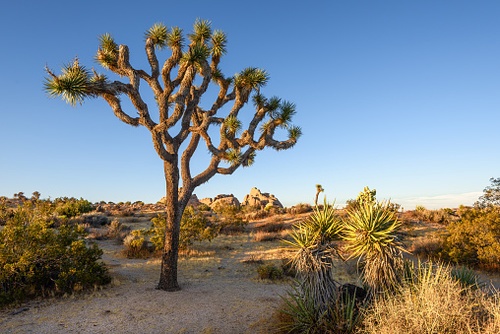 The California Fish and Game Commission deferred the decision on whether to make the western Joshua tree a candidate for listing to a special meeting in September 2020. In a hearing on August 20, 2020, the Commission heard a wide variety of perspectives on whether listing the species may be warranted. The California Department of Fish and Wildlife's 90-day evaluation recommended a "may be warranted" finding but at the hearing Director Bonham indicated he was open to deferring the decision in order to work with the stakeholders to craft one or more possible 2084 regulations.
Regulations adopted by the Commission under section 2084 of the Fish and Game Code authorize taking of candidate species based on the best available scientific information. Commission President Sklar and Vice President Murray both argued that such regulations are "meant to be used sparingly" but indicated they would be open to considering adoption of such regulations during the September 2020 meeting when the Commission decides whether the petitioned action "may be warranted."
The Joshua tree decision is notable because both the petitioner and the Department acknowledge that the petition does not include information on abundance and trend. Critics of the petition argue that information regarding abundance and trend must be included in the petition pursuant to Fish and Game Code section 2072.3. At the Commission hearing, Director Bonham countered that the petition does include information on abundance and trend in Joshua tree National Park, which is sufficient to meet the statutory obligation.
The U.S. Fish and Wildlife Service rejected a petition to list the Joshua tree in 2019. In its finding, the Service noted that the range of the western Joshua tree is over 5.6 million acres and that there is no evidence to indicate a recent population size reduction or range contraction for the species over the last 40 years based on distribution mapping. That finding is currently being challenged in federal court with the outcome pending.
One important distinction between the California and federal Endangered Species Acts is that candidates for listing are protected from take under California law but do not receive such protections under federal law.
Partner

Paul Weiland is Assistant Managing Partner and a member of the Environment & Land Use Group. He has represented clients – including public agencies, publicly regulated utilities, corporations, trade associations and ...
Nossaman's Endangered Species Law & Policy blog focuses on news, events, and policies affecting endangered species issues in California and throughout the United States. Topics include listing and critical habitat decisions, conservation and recovery planning, inter-agency consultation, and related developments in law, policy, and science. We also inform readers about regulatory and legislative developments, as well as key court decisions.
Stay Connected

RSS Feed
Categories
Archives
View All Nossaman Blogs