California Court Maintains Protections for Western Joshua Tree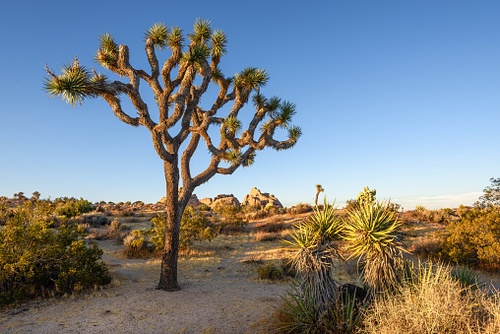 On February 16, 2022, a California state court upheld protections afforded the western Joshua tree (Yucca brevifolia) under the California Endangered Species Act (CESA). The ruling came in connection with a lawsuit filed by the California Construction and Industrial Materials Association and others (Plaintiffs), alleging that the California Fish and Game Commission (Commission) failed to abide by its own rules in finding a petition to list the western Joshua tree indicated listing the tree may be warranted. A Commission finding that listing a species under CESA may be warranted results in "candidate" status for that species and affords the same level of protection as if the species were formally listed as threatened or endangered under state law.
Specifically, the Plaintiffs alleged that the petition to list the western Joshua tree, filed by Center for Biological Diversity, did not contain data sufficient to demonstrate that the western Joshua tree is likely to become an endangered species in the foreseeable future because the petition did not contain information concerning the species' current population size or abundance.
The western Joshua tree currently has a large distribution, with 96 percent of its population in the northern part of its range occurring on federal lands protected under the California Desert Protection Act of 1994.
In rejecting the Plaintiffs' claims, the court found the Commission based its decision not only on the petition, but also on the agency's record. Together, the court found the petition and the agency's record "sufficient for a reasonable person to find that there is a substantial possibility that the Joshua tree could be listed" upon further review.
Partner

Rebecca Hays Barho focuses her practice on natural resource law, with particular emphasis on the Endangered Species Act (ESA), the National Environmental Policy Act (NEPA), the Migratory Bird Treaty Act (MBTA), the Clean Water Act ...
Nossaman's Endangered Species Law & Policy blog focuses on news, events, and policies affecting endangered species issues in California and throughout the United States. Topics include listing and critical habitat decisions, conservation and recovery planning, inter-agency consultation, and related developments in law, policy, and science. We also inform readers about regulatory and legislative developments, as well as key court decisions.
Stay Connected

RSS Feed
Categories
Archives
View All Nossaman Blogs